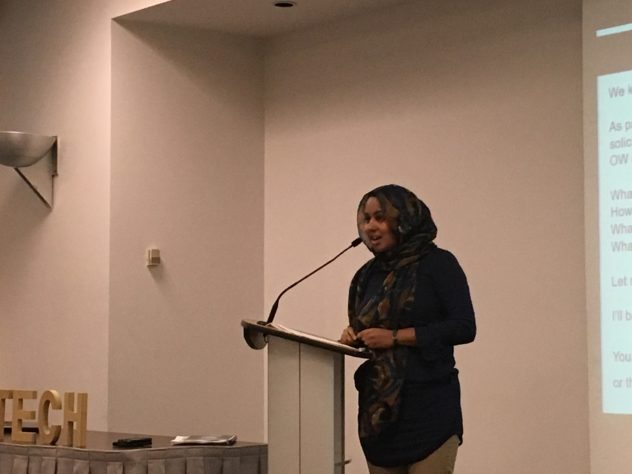 Presenter: Safiah Chowdhury (@SafiahC) from the City of Toronto
In order to improve how residents access social assistance, we undertook a comprehensive human-centered process that empowered users of the system to co-develop the modernized access model. Using design thinking, prototyping, and piloting approaches, this unique method to human service redesign was transformative for its learnings and outcomes.
Safiah is a Policy Development Officer for the City of Toronto, interested in the intersections of policy development and ground insights/knowledge for the purposes of poverty reduction.
Attendance: 80 hackers!
Breakout Groups
Project
Lead
Description / Needs
Civic Tech 101
Alex
Come here if it's your first time!
City Challenge
Feed It Forward
DemocracyKit
Budgetpedia
TABS
Taiwan Democracy
Safiah
Gordon
Jonathan
Ruffy
Arthur
Patrick
Help us figure out what it takes to help you help us innovate
Community-based food program – Volunteers, funding/food sources, app, storage
Demystifying municipal campaigns/uploading content – feedback on orientation
Web development and annual scorecard – UI designer/economist/researcher
Smaller budget project to compare against other cities – Researchers, budgeters
Discussion about best government practices